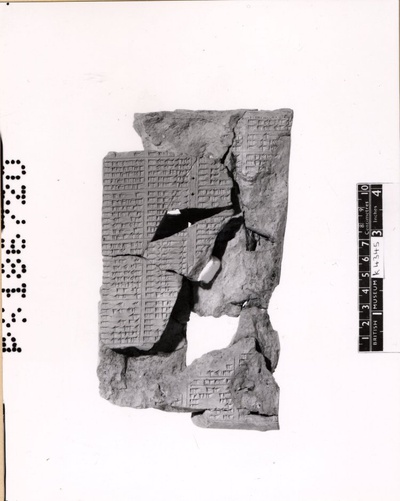 Several clay tablets from King Ashurbanipal's library, now in the British Museum, contains references to cannabis. Most often this is in a list of plants and some references indicate the plants were used for magical or healing purposes to drive away spirits or illnesses.
Ashurbanipal's palace and library were burned down in 621 BCE by a coalition of Scythians, Babylonians, and Medes, destroying any contents recorded on organic matter but baking and thereby preserving the clay tablets. More than 30,000 clay tablets and fragments were discovered inside the Royal Library of Ashurbanipal in Nineveh. Ashurbanipal was the last great king of the Neo-Assyrian Empire, ruling from 668-627 BCE. He was a scholarly ruler, famous for his interest in collecting texts from the vast region he reigned over.

Source: British Museum, Collection online, Library of Ashurbanipal.
| | |
| --- | --- |
| Drugs: | Cannabis (marijuana) |
| Regions: | Mesopotamia |